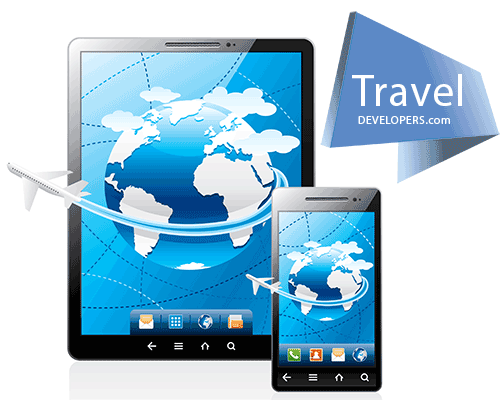 The internet has changed the way many people book their travel arrangements. Does the term "Online Travel Agency" ring a bell? Long gone are the days of walk-in travel agencies. Surely, you've been bombarded by television, web and radio advertisements for online travel agencies like Expedia (NASDAQ:EXPE,) Tripadvisor (NASDAQ:TRIP,) and Priceline Group (NASDAQ:PCLN.) You might even be invested in their stocks. For example, Priceline (NASDAQ:PCLN) is currently valued at a whopping $1,534.94 price per share.
Priceline, Expedia and Tripadvisor are all the biggest go-to names for regular consumer's booking needs, But what about the savvy consumer who wants a custom-made travel experience built around their destination or even their hobbies? The answer is the online travel agency Oveedia, a subsidiary of Pure Hospitality Solutions (OTC Pink:PNOW). (OTC Pink:PNOW,) is a publicly traded company primarily focused on online travel solutions in Latin America; specifically, Central America and Latin countries in the Caribbean, through their flagship booking site, www.Oveedia.com
(OTC Pink:PNOW) is providing the savvy consumer with not only a region specific online travel agency experience, but has also recently begun catering to hobbyists in numismatics. PNOW's management saw an opportunity to merge a business and a hobby into two successfully operating organizations. The hobby is Numismatics, the study or collection of coins, paper currency, and metals. And from this idea the merger of Meso Numismatics occurred.
The focus of Meso Numismatics is to acquire some of the rarest currencies, paper monies and coins available; particularly from Central America and the Latin countries of the Caribbean. Meso's began with a contribution from Melvin Pereira' of $50,000 from his own personal collection. Revenues from sales began immediately.
Meso Numismatics has also partnered with one of the largest collectors in Central America, which has afforded Meso access to just over $3 Million in an amazing numismatic inventory. The collector will begin supplying additional inventory to Meso, while the Company collects a percentage on all consigned sales. Meso has been operating for approximately 3 months and has sold several thousands of dollars in inventory thus far. Most sales are made through the Company's online store, located at www.mesocoins.com.
The Company's goal (both PNOW and Meso) is to continue transparency efforts while generating steady revenues. Management picked eBay as its medium for the transparency offered by the company. Meso also utilizes PayPal to house all of the funds received from the sales of auctions.
Meso's primary initiative is to continue stimulating the Central American economy and bringing greater attention to the region through the commercializing of rare regional coins and numismatic pieces. Revenues are primarily generated within the U.S. and shared with U.S. based companies; of which Meso operates through. This includes the United States Postal Service (USPS), Numismatics Conservation Services (NCS), Numismatic Guaranty Corporation (NGC), Paper Money Guaranty (PMG), eBay (
NASDAQ:EBAY
), PayPal
(NASDAQ:PYPL)
, and Heritage Auctions.
PNOW's management intends to begin offering numismatic travel packages for coin enthusiasts traveling to regional shows – growing the Latin American Numismatourist market. These packages will ultimately include airfare, hotel, a tour, and tickets to the numismatic event through Oveedia (
www.Oveedia.com
).
For more information, please Contact the Company for further inquiry.
DISCLOSURE: The author is receiving compensation for this article. The views and opinions expressed in this article are those of the authors.. Readers should not consider statements made by the author as formal recommendations and should consult their financial advisor before making any investment decisions. TheSultansofSwingTrading receives fees for producing and presenting the Content on this Site along with other media services.